You will need:
empty jars
acrylic paints - white, orange and black
candles
This craft was very simple to make.
First I saved some jars. I removed the labels on them, washed them and let them dry. Then I got out my acrylic paints. I needed orange, white and black paints.
I painted one of the jars white and the other jar orange. Then I let them dry. Once they were dry, I painted a jack-o-lantern face on the orange one and a ghost face on the white one.
Then all I had to do was put some candles in the and light them.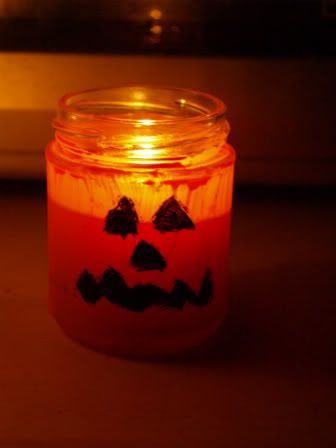 Tweet